Scaled Down
Review
New York Review of Architecture
Issue #32
Read Online
For his recent HBO series,
The Rehearsal
, Nathan Fielder, the comedian who adopts the persona of an absurdist life and business coach, constructed a life-sized model of the Williamsburg dive bar The Alligator Lounge in a local warehouse. Fielder's Alligator Lounge, reproduced meticulously with torn vinyl seats and identical drinking glasses, was a stage set for Fielder's counselee, a trivia-buff named Kor, to rehearse a difficult conversation that he planned to have at the real Alligator Lounge. Rationalizing his time-consuming and costly commitment to replicating the bar, Fielder explained, "Any aspect of this space could radically transform his big moment … and I didn't want to leave anything to chance."
I was thinking of Fielder's theory of architecture as I walked through
Model Behavior
, a disarmingly ambitious exhibition curated by the Anyone Corporation.
Model Behavior
, as the title suggests, is as much about behavior as it is about models. And like Fielder, the exhibition suggests that the two are very much entwined. Architecture, as is the case with other disciplines (science, math, and fashion are all represented in the show), relies on models to conceptualize, iterate, and realize its aims.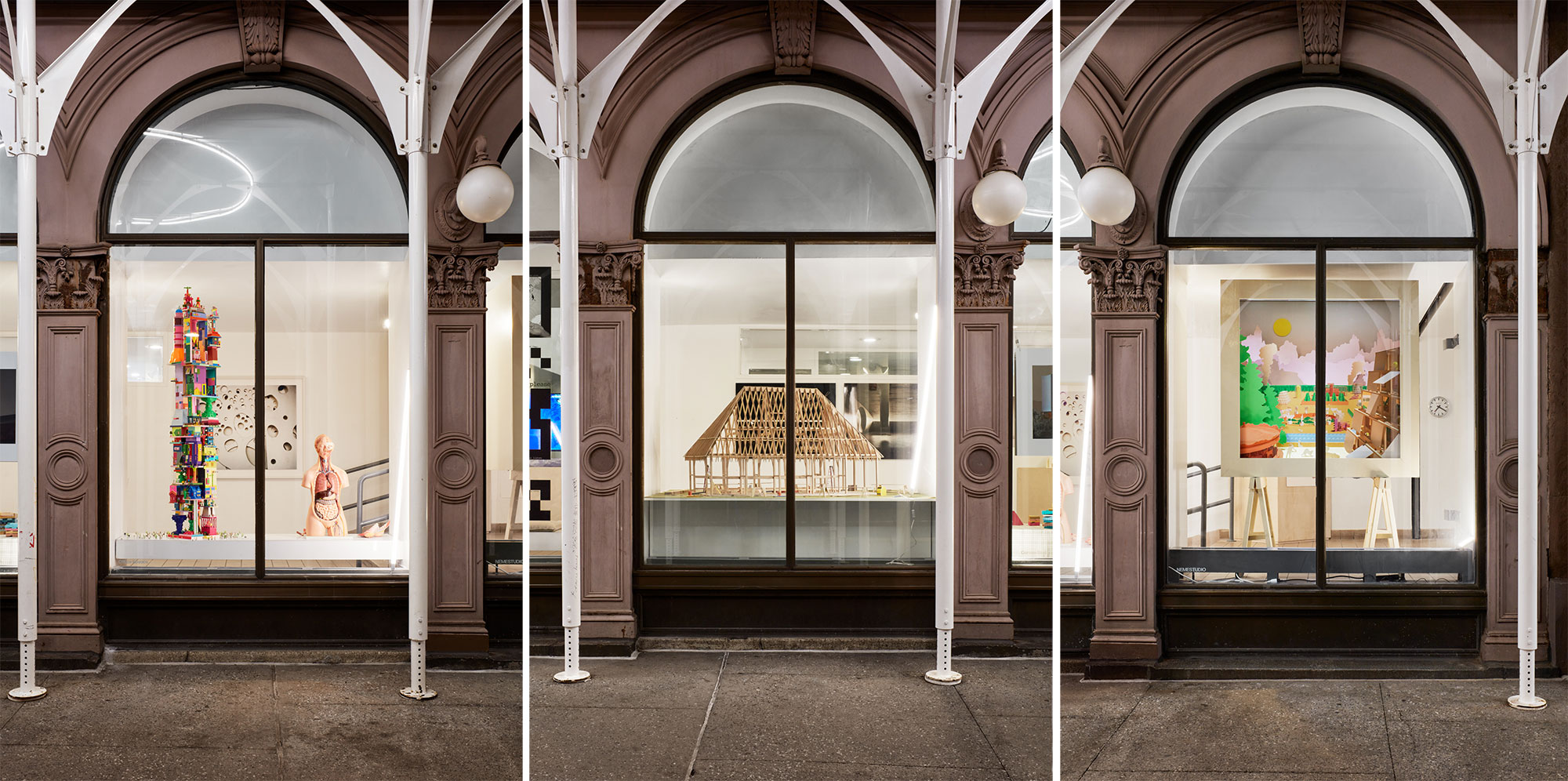 Model Behavior
at Cooper Union. Photography courtesy OLYMPIA SHANNON.